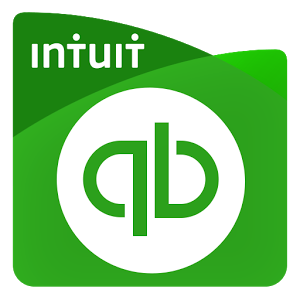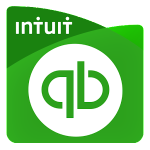 Rink & Robinson, PLLC is a team of Certified Public Accountants and Consultants located in Hickory, NC.  We are a leader in assisting small businesses with their taxes and financial reporting by using QuickBooks. As a full service firm, we provide a full array of QuickBooks services including: initial setup, training, data entry, repairing data, data transfer accounting, record keeping, and software support. Look no further for financial staffing.
QuickBooks Set-up
From simple to complex, "it's all in the set-up."  If you want QuickBooks to give you the reports you need to successfully run your business, then it needs to be set up correctly.  Waiting until year end for your accountant to make corrections is costly and ineffective for your business needs.  We will set the correct preferences, customize the invoice format and memorize the right reports to make this powerful business tool work for you.  Also, we recommend signing up for quarterly or monthly ongoing services.  Our clients appreciate the support and advice that our regular interaction provides.
QuickBooks Repair
Is your QuickBooks file accurate, reconciled, and giving you the information you need?  If not, we can offer you the service of an experienced staff member who has the training and working knowledge to fix the file and provide continuing advice.
QuickBooks Training & QuickBooks Support
One-on-one training is the quickest and most effective way to make QuickBooks work for you.  We make it simple.  We can come to your location or you can bring your file to our office and have the personalized training customized to suit your needs.   If you have been using QuickBooks for years or just purchased the software, working on your file with you is the most effective and efficient way for you to learn the software, fix any errors, and improve processes.
QuickBooks Accounting & Software Support
How would you like to run your business and not worry about needing an accounting expert on staff?  Let us assist you by performing the more difficult monthly reconciliations and journal entries, while you use QuickBooks to invoice your customers, write your checks, manage your receivables and payables, and give you up-to-date sales and cost information. We can do this remotely, so you can keep using QuickBooks while we do the "back office" work.
We work with all versions of QuickBooks and can work with you along the way.  There are online QuickBooks solutions if you want to be able to have access to your financial information from anywhere.  This also allows us "real time" access to perform accounting functions such as bank reconciliations, recording payroll, and making journal entries.  Take advantage of a free consultation to find out what solution works best for you.
Rink & Robinson, PLLC are qualified accounting professionals who can assist you with QuickBooks.  We provide QuickBooks Support for the following:
New Business Start-Up (Set up your Bookkeeping in QuickBooks)

Set up  your Chart of Accounts

Provide Training and Assistance (on or off site)

QuickBooks Update Assistance

Payroll Set-up, Training and Assistance

Established Business and Individual QuickBooks Support and Training
Please note:  Whether you are a small or large business or even an Individual; we provide customized accounting and bookkeeping services to all entities.